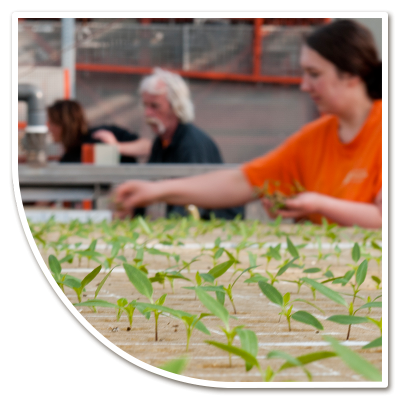 Globe Plant is a plant-nursery, specialized in sustainable and hygienic grown top-quality vegetable plants.
Another important branch within our company is floriculture. We take care of the extended cultivation of Cut-Gerbera for the professional grower. We supply starting material for Antirrhinum and Panicum. We also produce the famous potted plant Gerbera Durora as a starting material and as an end product.
All our products are sustainably grown in use of geothermal energy.