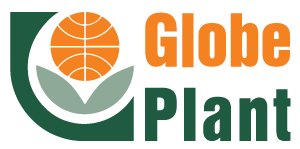 Globe Plant is a modern family business, specialized in sustainable and hygienic growing of top-quality vegetable plants. Your wishes, together with our knowledge and experience will guarantee the best crop start-up to your company.
Due to our small and compact organization we can respond to your planning and growing-needs.
Next to growing vegetable plants for professional growing companies, we also grow flowering potted plants, herbs and vegetable plants for the consumer market. We produce our herbs and vegetable plants under the brandname "Kitchenchef".

Sustainable growing
Since January 2016 we are connected to geothermal energy and we grow all our plants in a sustainable way, resulting in a reduction of CO2 emission with at least 20%. To promote this we cooperate with Geo-Well.