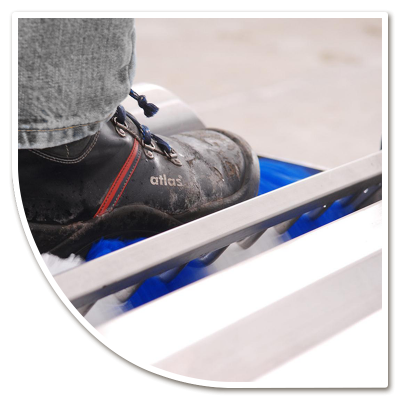 The perfect start for your crop, begins with guaranteed healthy young-plants. Globe Plant grows your plants abject hygienic, according to the protocols of Good Seed and Plant Practices (GSPP).
GSPP is an international hygienic-system, set up by the trade of industry to prevent contamination of seeds and plants with pathogens, in particular clavibacter in tomatoes.
Strict protocols
Our quality-management-system, working-methods and information facilities meet the GSPP-standard.
In practice this means to us:
Divided product-streams (dirty and clean don't cross);
Daily clean working-clothes for employees and visitors;
Disinfection-gates for hands and shoes;
Thoroughly disinfection of materials, of grafting-knives to fust and means of transport;
Education and training of employees;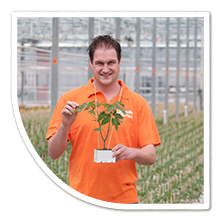 Thijs vd Westelaken,

 Cropmanager: "Growing and managing to a beautiful plant according to special customer wish is my passion. I also monitor the achievement of our hygiene protocol, so the customer gets delivered a healthy plant."